samedi 11 décembre 2010
by Myriam
The following are the explanations to assemble lentil beads without making holes into them. I'd like to thank again Legna for having given to me some piece of information.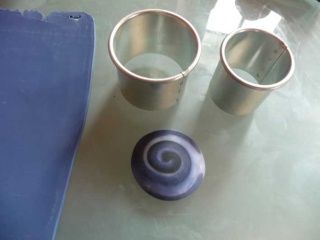 When you have baked and polished your lentils, prepare 2 sheets of clay, the first at the number 2 of the pasta machine, the other at number 3
You make a round shape into the nr 3 sheet, with the round cutter you have used to make lentils
Into the nr 2 sheet, you make a round shape slightly smaller

turn over the lentil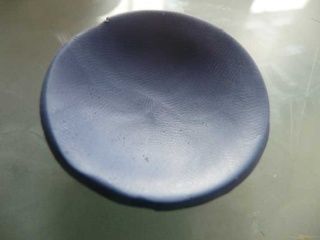 Put the bigger round onto the inside of the lentil and press very well in order to avoid bubbles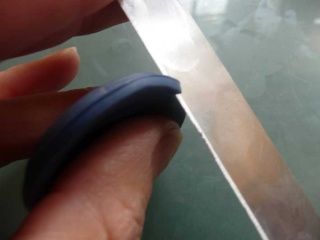 Cut the surplus with a blade and smooth the edges with your fingers


Place a metal rod at 10:10 (or at the middle if you are doing a bracelet)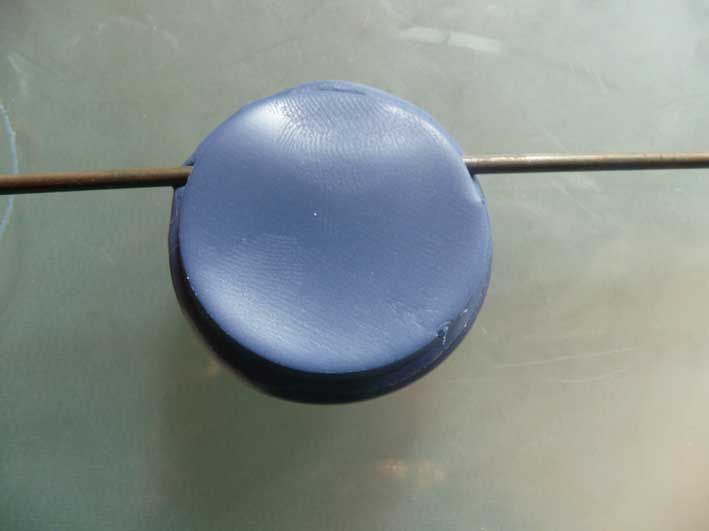 Then cover the rod with the smaller round and press strongly
Cut the surplus and smooth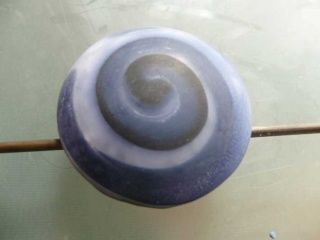 And this is it! You only need to re-bake the lentil with the rod within it.
This tutorial with images is an intellectual property of its author.
Please, respect his/her work and do not copy / reproduce / translate it without his/her authorization.


Translated by Maria: chiocciolazzurra@yahoo.it