mercredi 19 novembre 2008
I love so much those african beads, and so I've managed to make the same with Fimo clay! There are several techniques, and this is mine!
1/ first, you make a coloured cane (preferably a millefiori one), you cut it into slices and you prepare a sheet by putting the slices one beside the other.
2/ put your plate between two sheets of greased paper (to avoid it sticks to the working place) and flatten it in order to blend the slices together.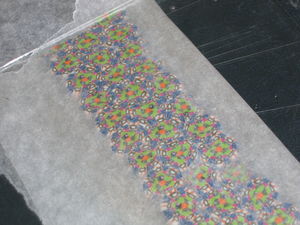 3/ when you have flattened the plate, cut the edges and with the scrap you prepare a little log which will be the center of the beads. Put this log on the plate and roll to put around it the coloured sheet. Then cut and adjust the bead.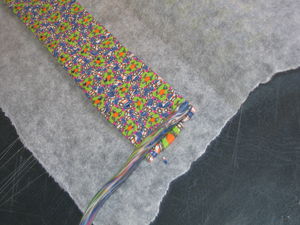 4/ bake the beads as usual. Personally, I make the holes after baking.
Have a nice time!!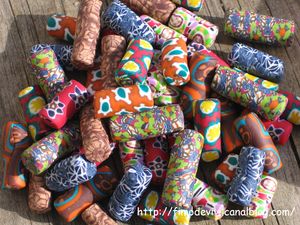 Translated by Maria: chiocciolazzurra@yahoo.it

This tutorial with images is an intellectual property of its author.
Please, respect his/her work and do not copy / reproduce / translate it without his/her authorization.