1 - choose some appropriate colours which can give an harmoniuos effect, better than to use monochrome shades. here I chose three colours, I think it has a cool effect, better than with two.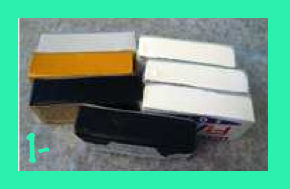 2 - prepare different skinner blends, always with one colour and the white. 3 - after quite a lot of passages in the pasta machine, you get three skinner blends which are more or less conspicuous.
4 - when the blends are ready, you can roll each one of them in order to get three logs;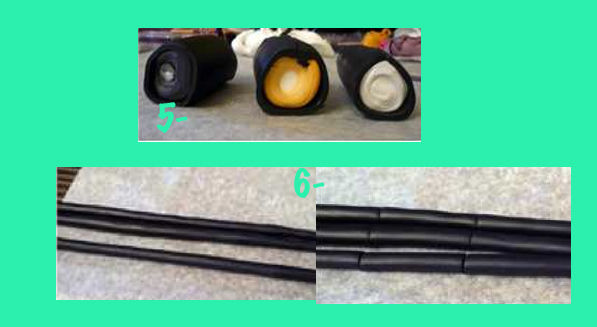 5 - wrap each log with a sheet of black clay (2/3 of the block of remaining black clay, at 6/7 of the pasta machine). at this stage, it isn't a work of very fine and precise craft, as for the following stages...
6 - reduce the logs until you have three long logs with a diameter of 1-1,5 cm. cut these logs into 5/6 cm. lumps
7- stack the lumps in a random way as of the colours: your goal here is to form a square cane with them. mine here was quite as long as a flexible blade, after a slight reduction. 8 - you take this square cane, you put one of the angles on your work surface and you just press it, stretching at the same time the sides a little in order to obtain a regular nice shape.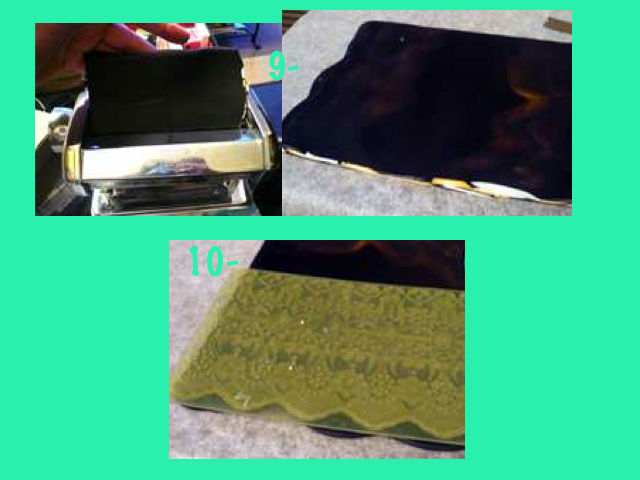 9- you pass this thick sheet in the pasta machine in the largest setting in order to get a homogeneous sheet;
10- you apply on the sheet the texture you prefere, taking care of pressing it hard with a brayer; in order to well embed the texture in the clay, you can put it directly on the table, and you apply the sheet of clay upon it, passing the brayer directly onto the clay: like this the texture is well imprinted on the clay, the pattern comes out and you can start with the surface cutting.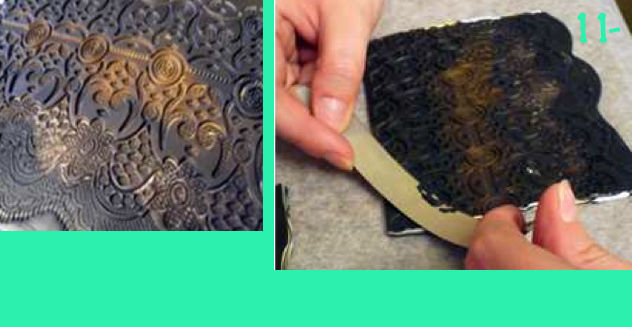 11- you cut the surface little by little, by keeping the blade always a little bent; as long as you retire it from the clay, remove it from the surface; make sure to cut only the raised patterns, little by little you will discover the colours below and you can play with it as you desire....
pdf version by clicking on the image



Realised by missbeb
Translated by Maria: chiocciolazzurra@yahoo.it
This tutorial with images is an intellectual property of its author.
Please, respect his/her work and do not copy / reproduce / translate it without his/her authorization.

en français ici